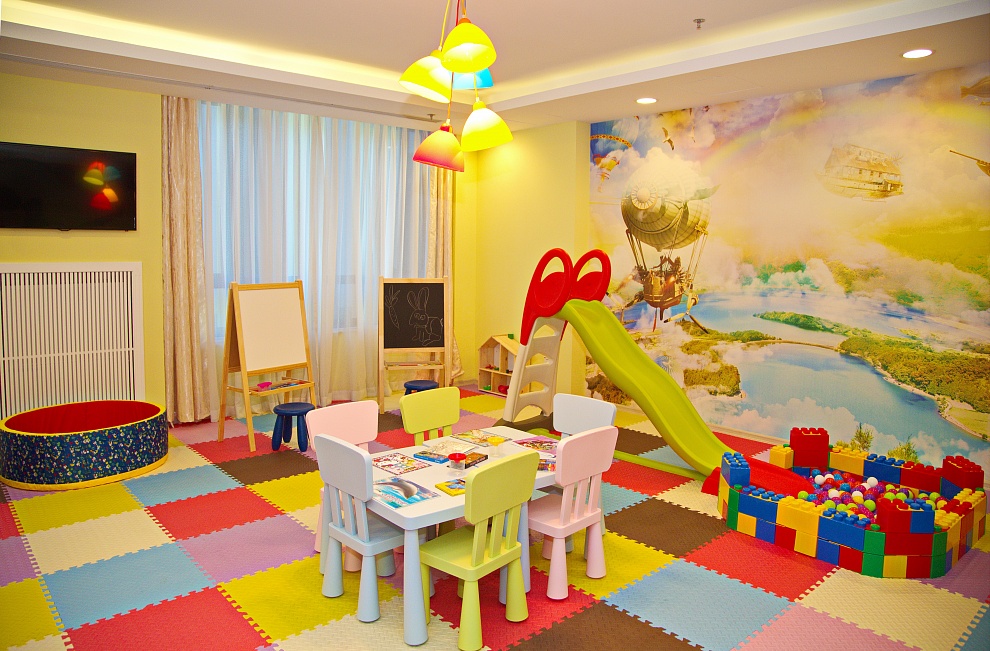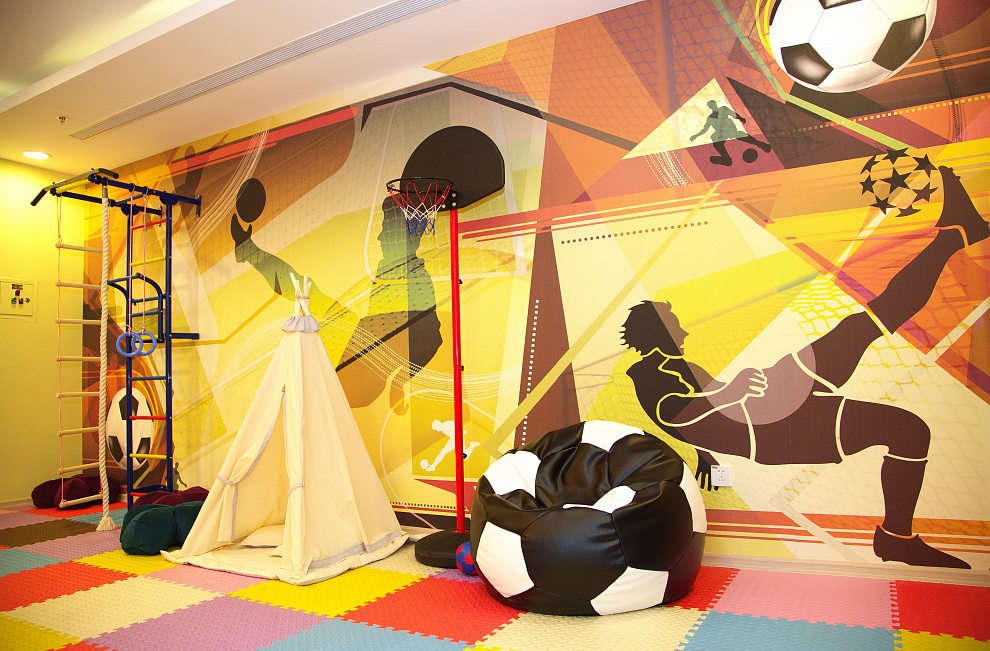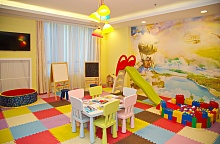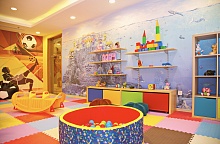 Kids room
---
+375 (17) 329 77 77
Monday, Wednesday-Sunday from 9 AM till 8 PM; Tuesday from 9 AM till 6 PM.
Kids room
Especially for our younger guests we opened Kids Room which provides fun for children under 10 years age. Now you don't have to worry how to entertain your child during your stay in the Beijing Hotel Minsk.Every kid will find here something interesting to play with and to do.Room consists of various activity centres, including the kids slide, the wigwam toy, the kids drawing table with many chalks and pictures to colour and the LCD TV with lots of cartoons into it.
KIds Room is located in SPA center on the 1st floor of the hotel.
---